DA Form 5615-R Set out Report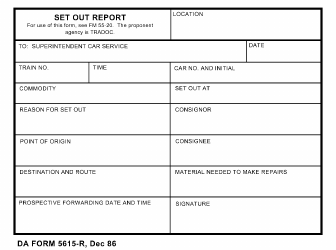 DA Form 5615-R - also known as the "Set Out Report" - is a United States Military form issued by the Department of the Army.
The form - often mistakenly referred to as the DD form 5615-R - was last revised on December 1, 1986. Download an up-to-date fillable PDF version of the DA 5615-R down below or look it up on the Army Publishing Directorate website.