This version of the form is not currently in use and is provided for reference only. Download this version of Instructions for IRS Formulario 1040(SP) Anexo 8812 for the current year.
Instrucciones para IRS Formulario 1040(SP) Anexo 8812 Creditos Por Hijos Calificados Y Otros Dependientes (Spanish)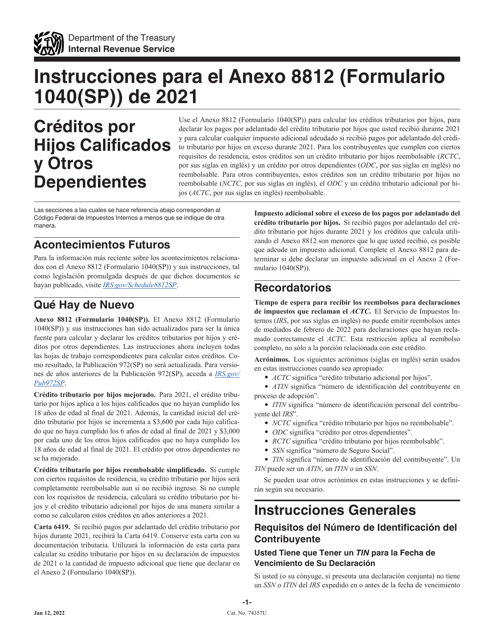 Este documento fue publicado por IRS y contiene instrucciones oficiales para IRS Formulario 1040(SP).
Detalles del documento:
Este documento de 12 páginas está disponible para descargar en PDF;
Podría no ser aplicable para el año actual. Elija una versión más reciente;
Completo, imprimible y gratis.
Descargue su copia de las instrucciones hacienda clic en el enlace debajo o busque cientos de otros formularios en nuestra biblioteca de documentos legales publicados por el IRS.
Download Instrucciones para IRS Formulario 1040(SP) Anexo 8812 Creditos Por Hijos Calificados Y Otros Dependientes (Spanish)